The 3rd E-CORRIDOR plenary meeting was successfully held online this Tuesday (March 16, 2021), with more than 40 partners from 15 E-CORRDIROR consortium member organisations and across 5 EU countries participating. With extensive research and development work conducted since the last plenary meeting in November 2020 and a bunch of deliverables due this May, the plenary meeting was a major project event to summarise the project achievements, identify the gaps, and coordinate the actions for the upcoming deliverables.
Dr Fabio Martinelli (CONSIGLIO NAZIONALE DELLE RICERCHE, CNR), the project coordinator of E-CORRIDOR, opened the meeting by recapping the missions of E-CORRIDOR and shared his observations in cybersecurity for multi-modal transportation.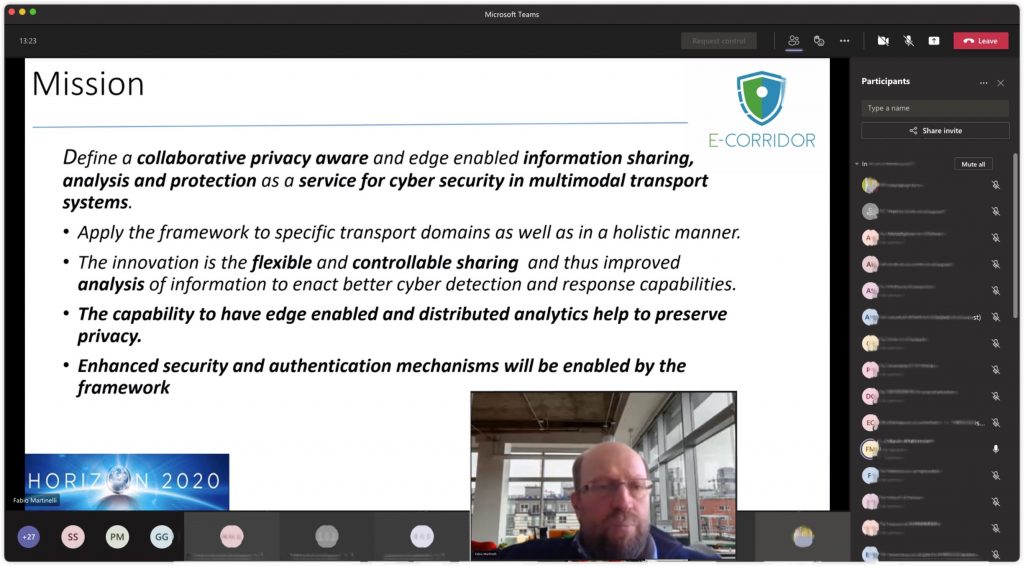 Figure 1. Screenshot of the 3rd plenary meeting, with Dr Fabio Martinelli (coordinator) giving the introduction presentation.
Each work package (WP) presented its progress and work plan by its WP leader, and had warm discussions around technical details by partners. The focus of the technical discussions was around WP5 E-CORRIDOR Platform and WP6 Information Sharing and Analytics Infrastructures, since information sharing and analytics within a flexible, secure and privacy-aware framework is the core of the E-CORRIDOR project. During the meeting, the project consortium collected lots of constructive insights and opinions for the E-CORRIDOR technical roadmap and methodology as well as for project management and dissemination, which will greatly benefit the delivery of upcoming deliverables and final solutions.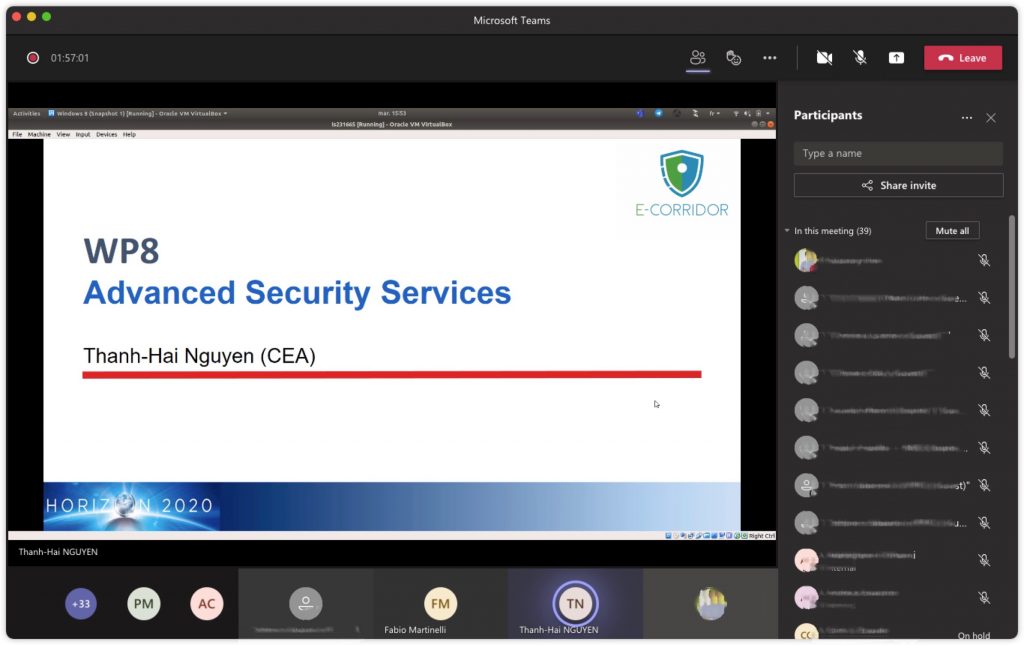 Figure 2. Screenshot of the 3rd plenary meeting, with WP8 leader Dr Thanh-Hai Nguyen giving the WP8 presentation. WP8 provides tools and technologies for advanced security services that will support the E-CORRIDOR platform.
Finally, the consortium concluded the meeting by summarising the actions needed for the successful delivery of upcoming deliverables and further work, and expressed their conviction of the importance of project achievements for the evolution of information sharing, analysis and protection frameworks in the years to come.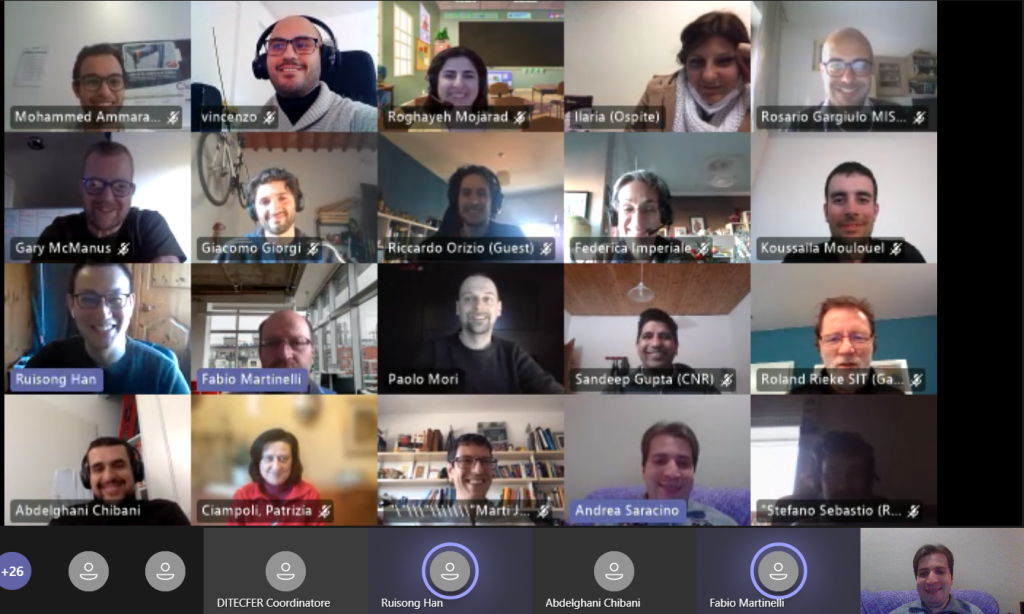 Figure 3. Happy faces of E-CORRIDOR partners at the end of the meeting.
About E-CORRIDOR
E-CORRIDOR (Edge enabled Privacy and Security Platform for Multi Modal Transport) is a Horizon 2020 project funded by the European Union under Grant No. 883135 and runs from June 2020 to May 2023 (36 months). It is under the call of Digital Security (H2020SU-DS-2018-2019-2020), which deals with R&D and innovation towards enhancing digital security. The project aims at providing a flexible, secure and privacy-aware framework allowing confidential, distributed and edge enabled security services, as threat analysis and prevention as well as privacy-aware seamless access mechanism in multi-modal transport systems.
E-CORRIDOR has 15 consortium members from 5 EU countries, including: CONSIGLIO NAZIONALE DELLE RICERCHE (CNR), Direzione Generale per le Tecnologie delle Comunicazioni e la Sicurezza Informatica Istituto Superiore delle Comunicazioni e delle Tecnologie dell'Informazione (MISE), HEWLETT PACKARD ITALIANA SRL (HPE), COMMISSARIAT A L ENERGIE ATOMIQUE ET AUX ENERGIES ALTERNATIVES (CEA), CLEM', AEROPORTS DE PARIS SA (ADP), PILDO CONSULTING SL (PLD), Raytheon Technologies, FRAUNHOFER GESELLSCHAFT ZUR FOERDERUNG DER ANGEWANDTEN FORSCHUNG E.V. (FhG), UNIVERSITE PARIS XII VAL DE MARNE (PEC), WATERFORD INSTITUTE OF TECHNOLOGY (WIT), DITECFER, FACTUAL CONSULTING, AGRUPACIO DE MUNICIPIS TITULARS DEL SERVEI DE TRANSPORT URBA DE LA REGIO METROPOLITANA DE BARCELONA (AMTU) and SNCF.
Website: https://e-corridor.eu/
LinkedIn: https://www.linkedin.com/in/ECORRIDOR/
Twitter: ECORRIDOR_EU
Media contacts: Ruisong Han, E-CORRIDOR WP9 leader, rhan@wit.ie
-Ends-