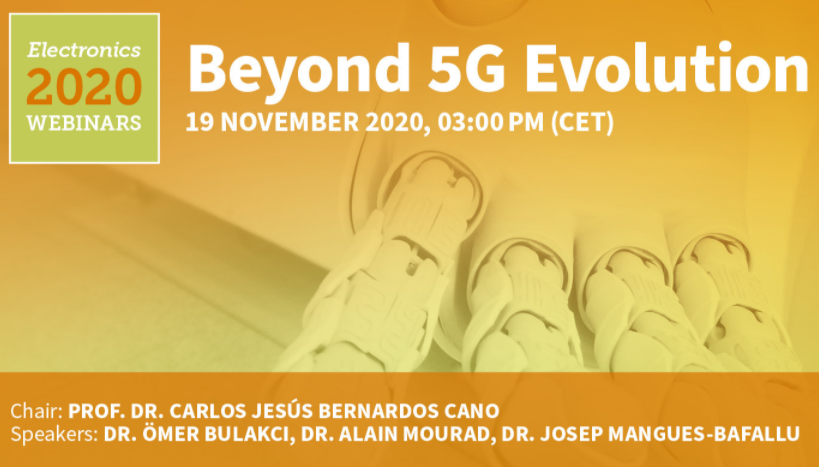 "Beyond 5G Evolution" Webinar (co-organized by 5GROWTH, 5G-DIVE & EMPOWER)
In this webinar, different topics relevant to beyond 5G/6G architectures will be discussed. While the standardization of 5G is still being finalized, there are already topics and features that are starting to be associated with the future generation of mobile networks. Three outstanding speakers, very knowledgeable in the field of 5G and beyond, will touch upon different angles of how future network architectures will look.
This webinar is co-organized by 5Growth, 5G-DIVE and EMPOWER EU H2020 projects.
Chair: Carlos Jesús Bernardos Cano (UC3M). 5GROWTH project coordinator
Talks:
 Role of 5GPPP Architecture WG toward B5G/6G System
Ömer Bulakci (Nokia Bell Labs)
 On the path to 6G: Target Capabilities and Technology Trends
Alain Mourad (InterDigital Labs)
 Network architectures for 5G and beyond
Josep Mangues (CTTC)
More details on the agenda and registration available at: